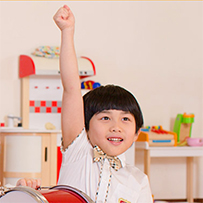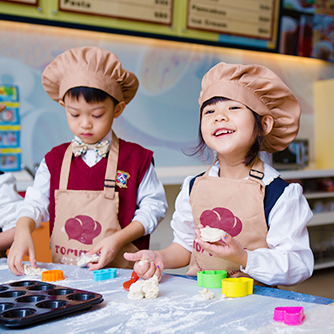 Welcome!
Kang Chiao International School has upheld the vision of nurturing international leaders and the goal of a 15-year refined, coherent educational system K to 12.
The school opened with a preschool and an elementary school and has since expanded to include junior and senior high schools. Students belong to different age groups and their learning needs are quite different. Individual needs require that the school not only teach students in accordance with their aptitude, but also provide them with the aids and facilities appropriate to their grades.
Kang Chiao, whose campus buildings are reminiscent of the castles in ancient Europe, can be a place of Children's dreams. Kids can explore the mysteries and wonders of nature with the croaking of frogs and the flutter of butterflies in the field.
Innovative methods of teaching
Acceptance and respect of other cultures is vitally important in today's society. Integration into the global community demands that we willingly accept the varied viewpoints from the different cultures we encounter and that we respect each other and our differences.
Using our diverse art curriculum and proper guidance, we aim to develop our young learners' intrinsic love for the arts and further enhance their personal character traits. Young learners will increase their physical strength, develop an improved sense of equilibrium and coordination and develop flexibility of their bodies. Physical exercise and outdoor teaching from early childhood cultivates a good habit of physical activity and respect for nature.
We provide numerous after-school talent development classes, which are taught by qualified and professional teachers. Our after-school program is the only choice for parents who demand the best when it comes their child's learning.
Our Campus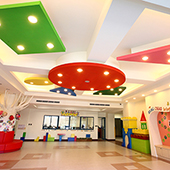 Qingshan Campus
ADD : No.80, Dingcheng 5th St., Xindian Dist., New Taipei City 231, Taiwan (R.O.C.)
TEL : +886-2-8195-8866
FAX : +886-2-8211-1435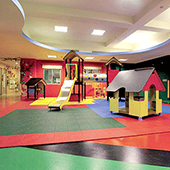 Kanghsuan Campus
ADD : 3F., No.11, Ln. 218, Sec. 2, Zhongxing Rd., Xindian Dist., New Taipei City 231, Taiwan (R.O.C.)
TEL : +886-2-8665-1866
FAX : +886-2-8665-1722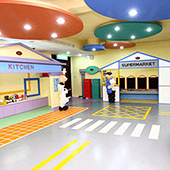 Neihu Campus
ADD : No. 99, Lane 66, Wende Road, Neihu District, Taipei City 114, Taiwan (R.O.C.)
TEL : +886-2-2799-0099
FAX : +886-2-2799-1919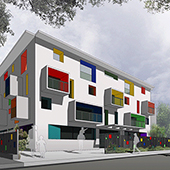 Linkou Campus
ADD : No.13, Ln. 91, Xinglin 1st St., Linkou Dist., New Taipei City 244, Taiwan (R.O.C.)
TEL : +886-2-2603-1588
FAX : +886-2-8211-1435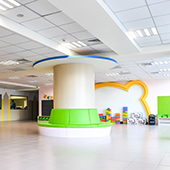 Hsinchu Campus
ADD : No.95, Chaiqiao Rd., East Dist., Hsinchu City 300, Taiwan (R.O.C.)
TEL : +886-3-566-8399
FAX : +886-3-519-2222