Introduction of KCIS
Chairman's Welcome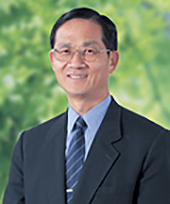 Mike Lee
Chairman / Kang Chiao International School
Founded in 1988, Kang Hsuan has always been actively developing textbooks for elementary and junior high school education and enjoyed certain achievements in this domain.However, we believe there is still room for improvement regarding the current education reform. A significant fact is that today's junior and senior high school students face tremendous pressure of getting into prestigious institutes. Junior high school students, for example, have daily quizzes and weekly examinations. Parents who are concerned with their children's academic competitiveness take their children to supplementary learning institutes starting from elementary school.
Somehow, it seems the sole purpose of learning is to pass exams and get into prestigious schools, and students are thus deprived of a joyful childhood, experiencing the fun of learning, and the development of different life skills.This is the reason why Kang Hsuan had always wished to establish a K-12 elementary, junior, and senior high school as a way to test its curriculum and contribute more specifically towards education reform.
At the end of 2000, the site of the Kang Chiao Xiugang Campus was finalized; the 4.5-hectare site is located on Xiugang Hill on Huacheng road, Xindian District.
In 2002, the Preschool and elementary school started to accept students. The junior high school was registered and started to accept students in 2004, and the senior high school was also officially established in 2009, announcing the completion of Kang Chiao's K-12 curriculum. Thanks to the leadership of Superintendent Chang and his team's effort, Kang Chiao has established a solid reputation in terms of bilingual and sophisticated education in Taiwan over the past ten years and received a plentitude of acknowledgement and support from the parents of our students.
In order to provide a better educational environment and allow more children to receive a high-quality bilingual education, a new campus site was purchased in the community of Qingshan Township in 2007. Following its construction, the Preschool and elementary school were relocated to the Qingshan Campus in 2010. In addition, Kang Chiao also established the Kang Hsuan Preschool Campus and Dazhi Preschool Campus in Xindian and Dazhi for the purpose of allowing more children and their parents to get in touch with and get to know more about Kang Chiao and make us their choice for future schooling.
Under Kang Chiao's K-12 curriculum, students receive a solid grounding in different subjects.
To provide for the development of diverse skills, students may also continue to develop multiple talents as they are free from the pressure of entrance examinations. Whether they wish to pursue studies abroad or attend domestic universities in the future, they will surely be able to go to the schools of their dreams with the guidance from our institute.
All in all, the learning style that focuses solely on entrance examinations will be a thing of the past, while the future education reforms focus on diversity. We are confident that the Kang Chiao Campus on the hillside will surely create a joyful paradise of learning for all students.